About Deirdre Mary McElroy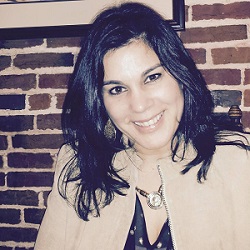 Deirdre Mary McElroy, AAMS®
Financial Planner and Socially Responsible Investing Advocate
Deirdre Mary McElroy is a financial planner dedicated to providing independent, objective financial management and advice. She enjoys a long track record of working closely and passionately with individual and institutional clients since 1991.
Deirdre earned the Series 7 General Securities representative and 66 Uniform Combine state law exam (held through LPL Financial). She gained valuable designations in Retirement Planning, Private Wealth Management, and Financial Planning for Women at Legg Mason and Smith Barney, and earned her A.A.M.S. prior to joining LPL Financial in December 2007.
Deirdre is a frequent speaker , convener and moderator at forums on Socially Responsible Investing and Impact Investing. She is highly capable and passionate in assisting your family, parish or organization with education and guidance in this area, and across all asset classes from cash to the growthiest of asset classes.
Deirdre is a professional with consulting experience on all continents. She has lived, worked or studied in Egypt, Morocco, Spain, Sydney, Vienna, Hong Kong, the Philippines, the United Kingdom and New York/New Jersey. She speaks Spanish, rusty Arabic and is a spirited traveller.